Moments ago we had a large magnitude earthquake (M = 7.0) on land in northeastern New Guinea, Indonesia. Here is the USGS website for this earthquake.
Here is a preliminary map that shows estimates of ground shaking intensity based upon a computer generated model. As seismological data are analyzed by real people and "Did You Feel It?" observations are submitted online, these estimates of ground shaking will be improved.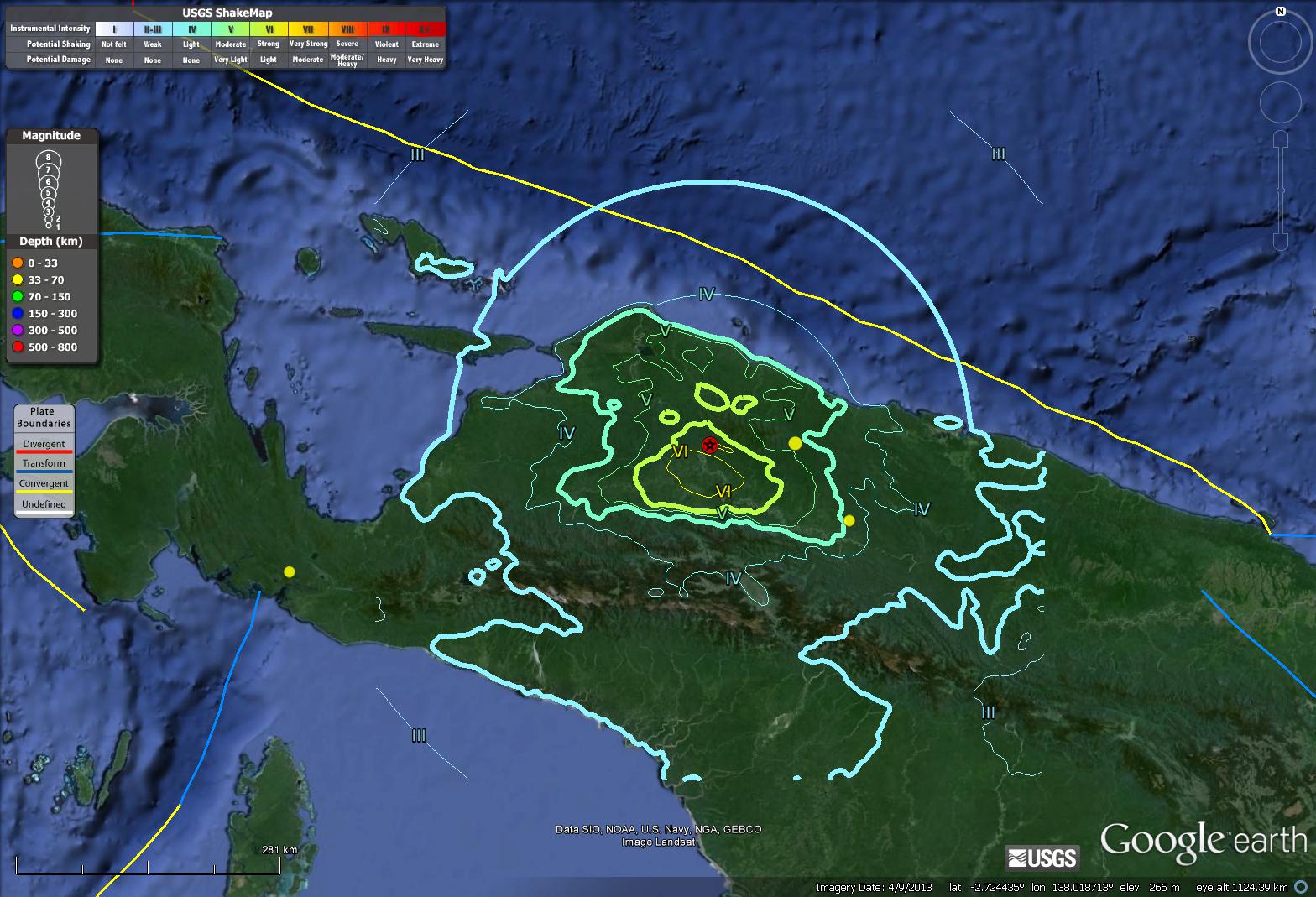 Here is the initial PAGER report, which is an estimate of damage to people and their belongings based upon an overlay of the intensity estimate modeled above with population and infrastructure data. At this point, the probability for casualties is low (though still exists).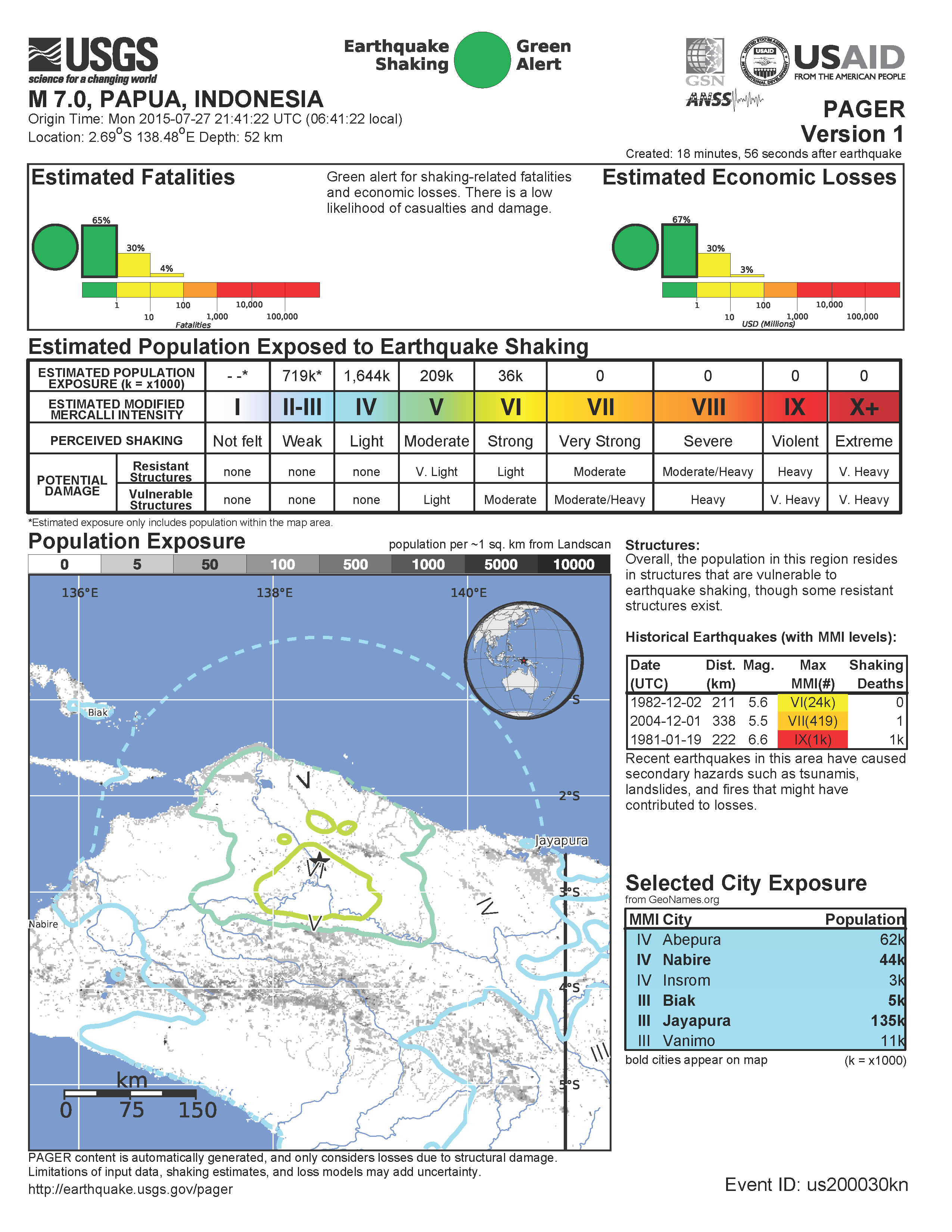 The plate boundaries to the east have continued to be very active in the past few years.
2014.12.06 M 6.8
2015.05.15 M 7.5
2015.03.29 M 7.5
Here is a post where I summarize the seismicity of this New Britain/Solomon region. Here is a map where I show how these subduction zone earthquakes are aligned with the regional strike of the subduction zones.