We just had an earthquake in the Santa Cruz Islands region. Earliest reports has the magnitude at M = 6.9, with a depth of 19.9 km. This earthquake appears to align with a transform boundary that connects the New Hebrides Trench on the east with the Vanuatu subduction zone on the west. Some people map this plate boundary as a subduction zone, but recent earthquakes suggest it is transform. There was an earthquake in 2014 April that has a strike slip moment tensor. Here is the USGS page for this M = 6.9 earthquake. This earthquake is unlikely to generate a tsunami. Strike slip earthquakes can generate tsunamis, if there are offsets of topography or if there are triggered landslides.
Here is my first map showing the epicenter of the M = 6.9 earthquake as a red dot. I also highlight recent activity along the Solomon Isles (New Hebrides Trench) and the New Britain region (Solomon Sea plate).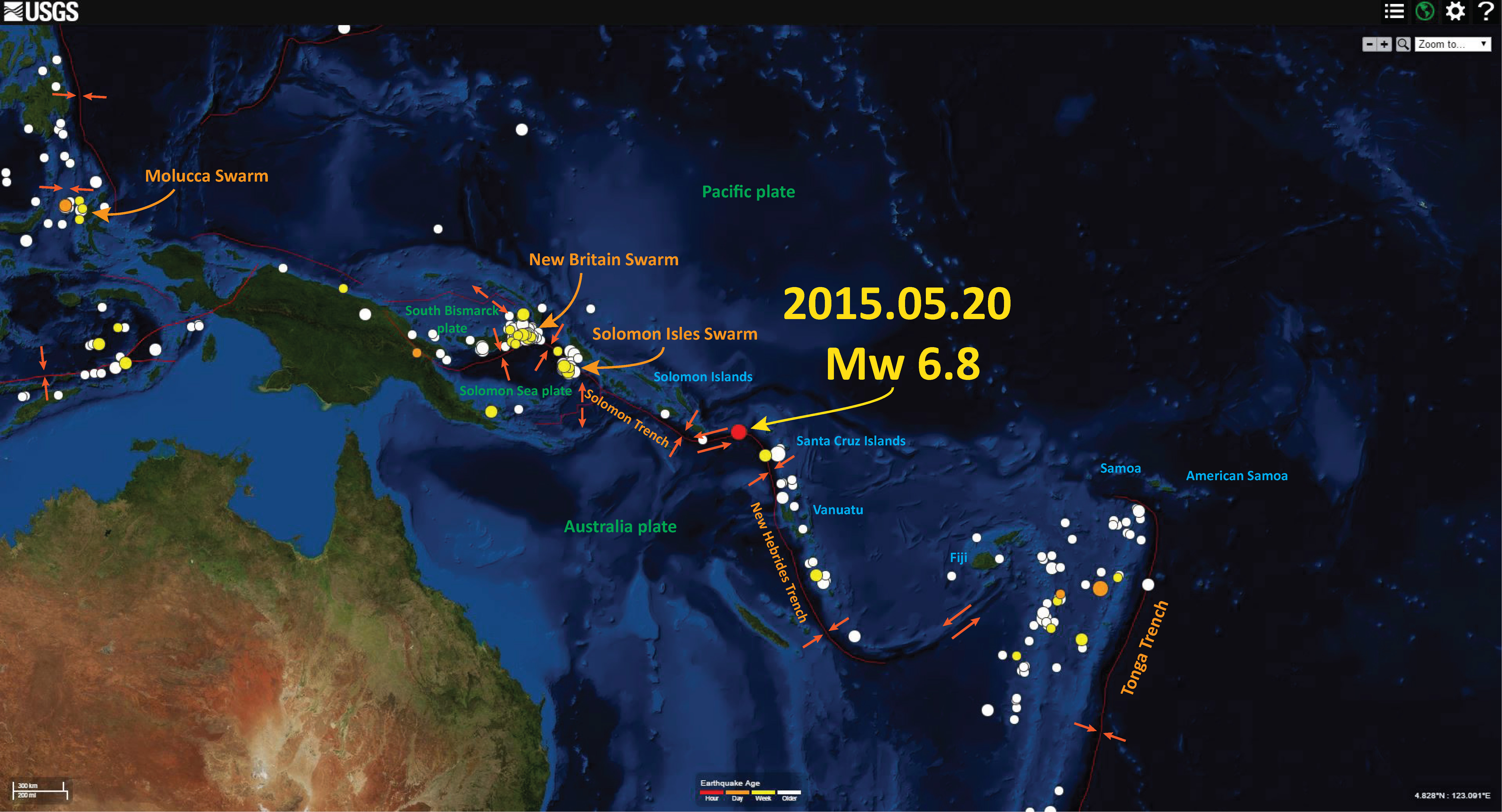 Here is a graphic that I put together showing the sense of motion inferred by the graphical depiction of moment tensors and focal mechanisms. More explanation can be found at the USGS webpage on focal mechanisms.