An earthquake occured this morning in Compton! Initially a 3.2, is currently a M = 2.9, as reported by the USGS (here is their web page).
Here is a map that shows the faults, the earthquakes from the past decade, the shaking intensity (using the Modified Mercalli Shaking Intensity Scale), along with some interpretive graphics.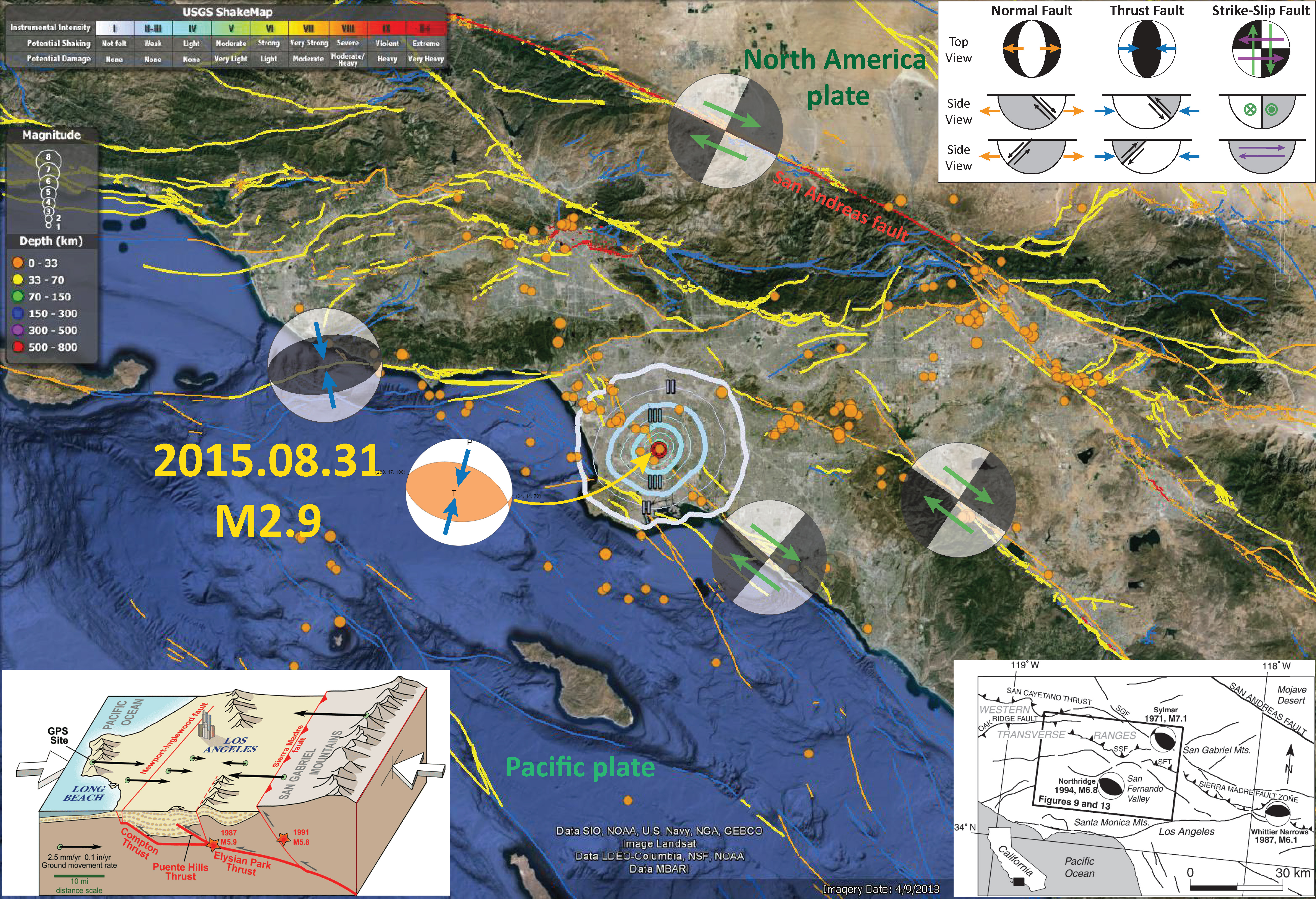 There have been lots of earthquakes along the Newport Inglewood fault system. Today's earthquake appears to be along the Compton thrust fault, a compressional fault that connects to the NIF at depth (see inset graphic below, from UNAVCO). A recent earthquake was in 2015.04.13 and here is my page about that earthquake.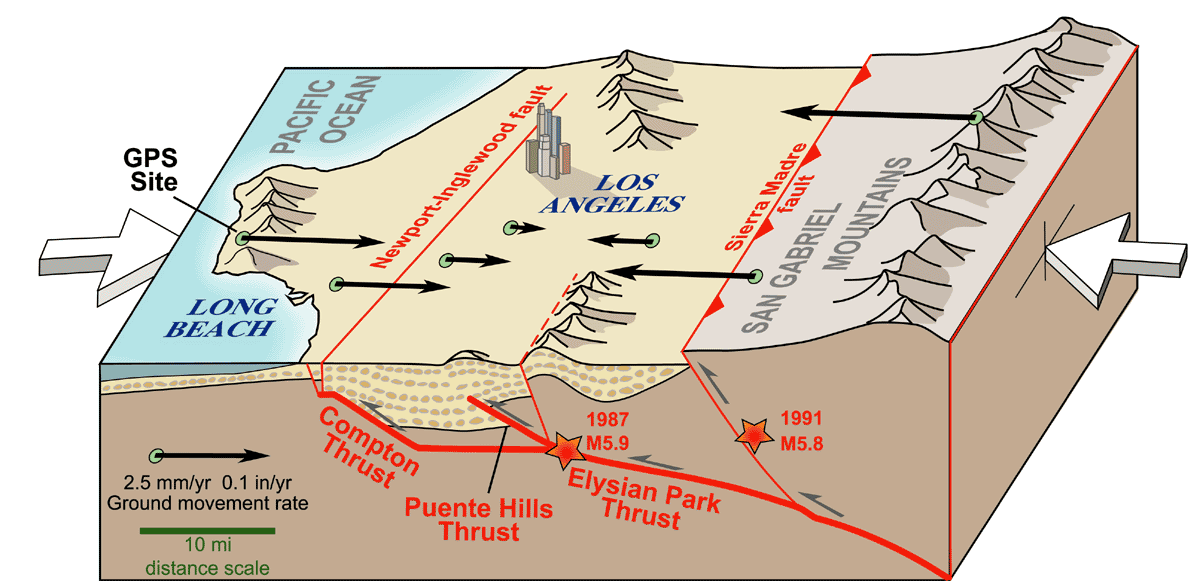 Here is a page for an earthquake in May of 2015. Below is a map showing the earthquakes from mid 2015: